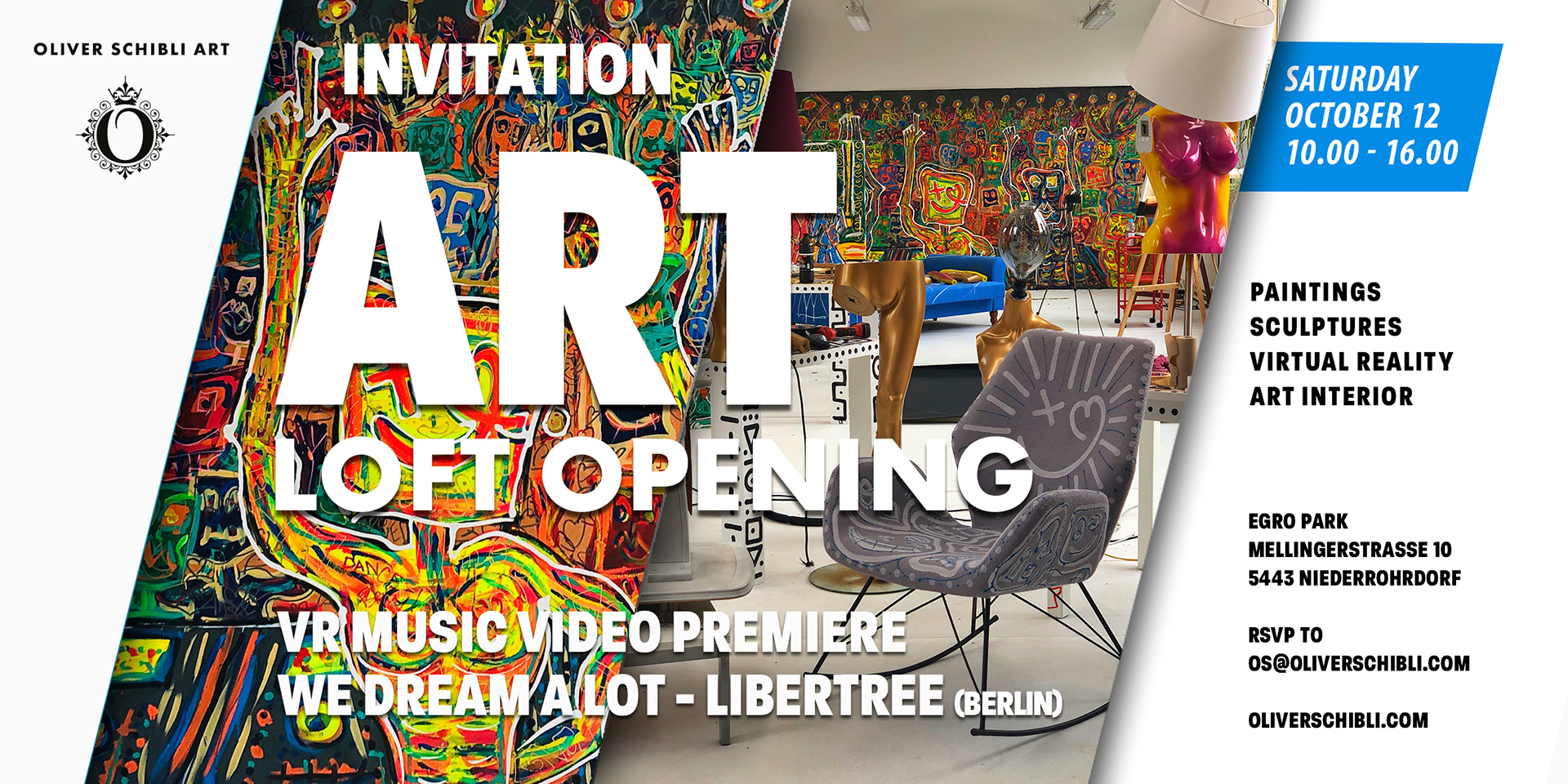 I warmly invite all Art Lovers to join me in my new Art Loft with Paintings, Sculptures, Furniture, Accessories and Virtual Reality Art. Come and celebrate with me!

Virtual Reality Music Video Premiere from Berlin based producer, singer & songwritter LIBERTREE. Put the Virtual Reality Goggles on and jump into her new Song "WE DREAM A LOT" and fly around her Garden of Eden.

New BuBu Collection Interior Showroom
Handpainted Unique Furniture from the BuBu Collection will be presented as well.